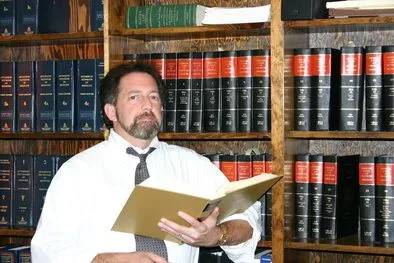 I began practicing law and litigating in 1983 as a Clarke County Assistant District Attorney while still in The University of Georgia Law School under Georgia's Third Year Practice Act. My focus in Law School was in Criminal Law and Litigation. I secured a position as an Assistant District Attorney in the Northeastern Judicial Circuit while still in Law School. I was an Assistant District Attorney from 1985 through 1994, achieving the status of Senior Assistant and then Chief Assistant District Attorney before entering into private practice. During that prosecutorial period, I prosecuted over 2000 felony cases and tried over 100 felony jury trials and 150 misdemeanor jury trials ranging from traffic offenses and minor felonies through death penalty murder cases.
In 1995, I entered into private practice. Initially my practice involved criminal defense, personal injury, family law and representing Lumpkin County as its County Attorney. Presently I have limited my representation of private practice clients to Personal Injury, Criminal Defense and Divorce and Child Custody cases in all Georgia Municipal, Juvenile, State, Superior and Appellate Courts and the United States Supreme Court.
More specifically, I represent clients in all serious bodily injuries and deaths resulting from: automobile and other motor vehicle related wrecks and injuries; negligently maintained unsafe conditions on either private, commercial (stores, offices, etc.) or government locations (slip and fall, etc.); and most other negligently and intentionally inflicted bodily injuries. I have represented over 350 personal injury clients recovering millions in damages for my clients.
I represent clients in all criminal cases including but not limited to all Felony and Misdemeanor charges, bond hearings, preliminary hearings, suppression hearings, jury trials, probation revocation charges, ordinance violations, appeals, habeas corpus petitions and juvenile charges. I have defended over 700 criminal cases since going into private practice.
And I represent clients in Divorce and Child Custody litigation – from simple and uncontested cases to complex cases. I have represented over 300 divorce and family law clients.
The Brownell Law Office is located in Gainesville, GA and serves clients in and around Gainesville, Flowery Branch, Clermont, Gillsville, Oakwood, Murrayville, Chestnut Mountain, Lula, Talmo, Maysville, Cumming, Hoschton, Braselton, Dahlonega, Alto, Banks County, Barrow County, Dawson County, Forsyth County, Habersham County, Hall County, Jackson County, Lumpkin County and White County.

ASSOCIATIONS
State Bar of Georgia – 1985 – present:
– Family Law Section
– Tort & Insurance Section
– Criminal Section
– Government Attorneys Section 1996–2000
United States Supreme Court 1998–present
Georgia Supreme Court 1984–present
Georgia Court of Appeals 1984–present
Georgia Trial Lawyers Association 1995–1999
Board of Directors Drug Free Coalition of Hall County 2007–2009
Board of Directors Court Appointed Special Advocates (CASA) 1996–1998
Gainsville-Northeastern Bar Association 1985-present
AWARDS
Award Name Granting Organization Date
Client Distinction Award Martindale-Hubbell 2011 – 2019
Top Contributor Award AVVO 2013
Graduation with Honors University of West Florida 1982
President's List University of West Florida 1981
Honorable Discharge U.S. Navy 1979
Good Conduct Medal U.S. Navy 1978
Captain's Letter of Commendation U.S. Navy 1978